A bad day for rootpiebot on KoTH
TLDR; Don't cheat at KoTH and life will be easier (at least when I'm involved)...
User "rootpiebot" on TryHackMe King of the Hill is a known cheating dbag...
Caught him in the act destroying machines, both with forkbombs and simple rm -rf to kill machines and try to maintain his lead.
He does this every damn game!
Trying to teach him a lesson, I nearly crawled my way back (through bogged down Hogwarts game thanks to forkbombs lol)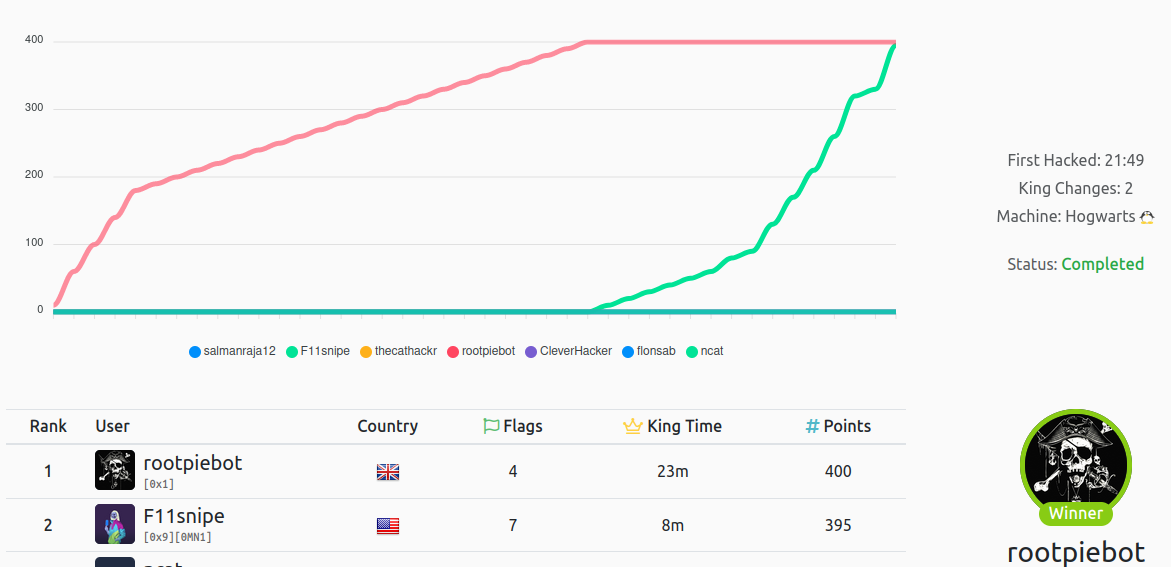 Oh shucks, so close! Better luck next time (or at least that's how games and sportsmanship are supposed to work)
But no ... As the night continues...
So this kept happening ...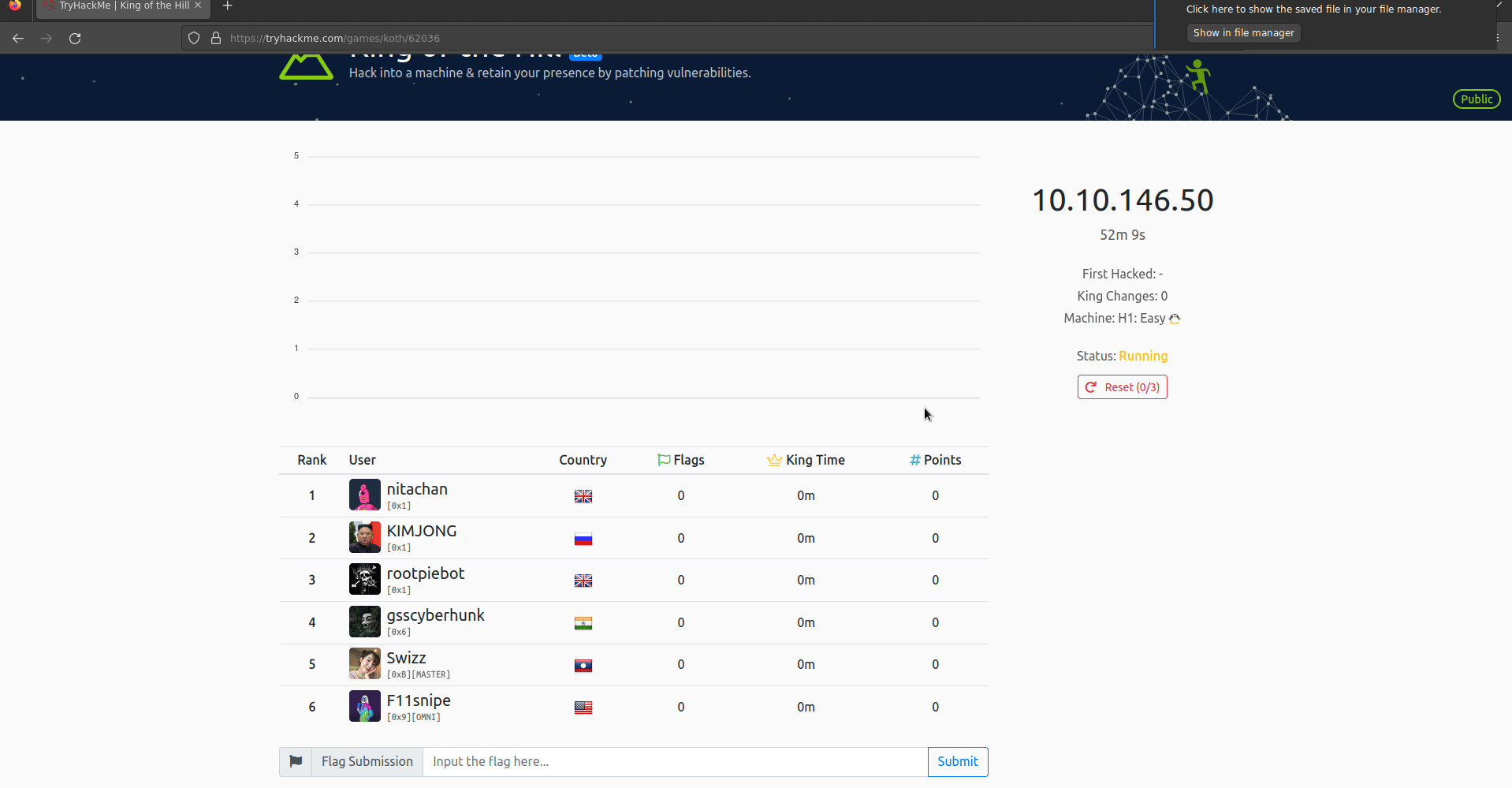 Spamming resets is the worst rule to break, and he did it in spectacular fasion.
It is immature, ignorant, and even less fun than trying to recover from forkbomb or rm -rf / destroyed boxes.
Dear @rootpiebot,

Please GROW THE FUCK UP or DO NOT PLAY.

Sincerely,

Every KoTH player
Categories
thm
koth
king of the hill
tryhackme
hacking
cheaters
wrath of snipe